Welcome to the County of Vermilion River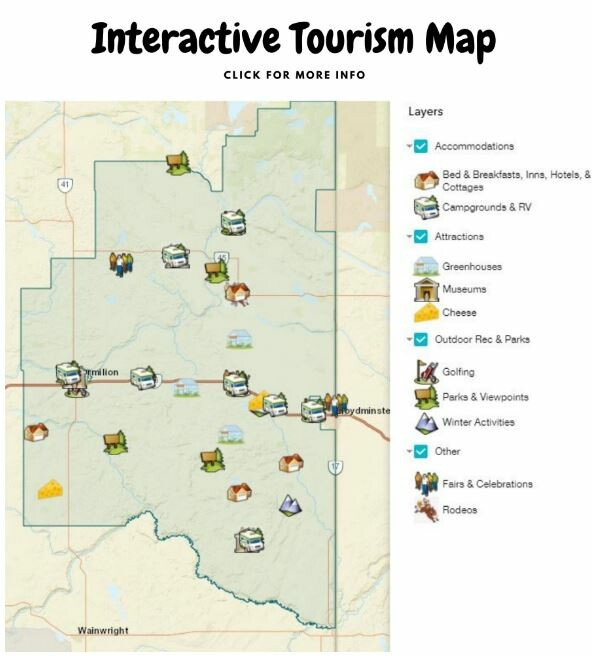 Please click the Interactive Map of a few of our highlighted events, attractions, museums, and accommodations.  
Are you a tourism providor looking for more marketing?  Sign up for a free account with Travel Alberta for their ATIS program (Alberta Tourism Information Service), a free digital marketing service.  Also let us know if you are not on our map, we would love to chat to you about the possibility of adding you! 
Tourism Assessment, 2020 for County of Vermilion River